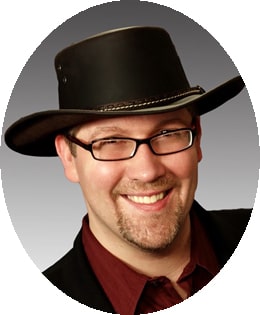 Jason grew up in a log cabin in the woods. Summers were spent mostly on the lake. In the fall they chopped wood and carried it back to the house. Come winter they burned it for heat. Inside though, he may have been found hunched over a Commodore VIC=20, reading, drawing, or building things.
Having given up on his plan to become an astronaut by college, Jason went into Physics with the end goal of working in a space-related field. After they kicked him out of the Physics department, he landed in Philosophy because of his natural aptitude for logic.
After college, Jason became an officer in Air Force Space Command, despite lacking the appropriate degree. After many adventures, he left the returned to civilian life to work in the glamorous world of manufacturing, accepting a job as a night supervisor in a Rubbermaid factory. A job change and a few promotions later, three years had passed, and Jason was running all plant operations for a factory in the Chicago suburbs. That's when he met Tricia.
Sure, there have been tragedies along the way, bankruptcy, a messy divorce, decade long custody battle, a child with an extended medical crisis…. But the last decade have seen him grow from recruiter to trainer, to speaker and ultimately to coach. At each step, all the previous titles remains, so he still recruits, sources, speaks, etc. 
Enthusiastic Love from Jason's Clients

-Tax Recruiter, Taxsearchers.com
"Jason calls himself the "Professor of eSourcery." Truly an accurate description. Took a lengthy webinar with Jason which was exceedingly worthwhile and highlighted by an on-going sense of humor If you want to learn Boolean (and have some fun while doing so,) Jason is "the man"

-Professional Recruiter, Ahead Hunters
"Jason has a great ability to teach what he knows in a clear and concise approach. In his leadership he scanned the attendees to ensure he was not progressing too quickly, or slowly.
In working with many people across many industries as a recruiter, I do not often come in contact with other people who listen first, then process what they heard and then respond. Jason does this effortlessly and effectively.
If you have an opportunity to interact with Jason, as a client, candidate, student or colleague I highly recommend you do so."
-Recruiting Consultant, Washington Research Associates
"Jason's style for recruiting is refreshing and forthright. Jason asked all the right questions and answered all the questions I had for him. From first contact to last, dealing with Jason was a real pleasure, he worked hard to get me to the next level. I appreciate Jason's enthusiasm, hard work and professionalism."

-Physician Relations Specialist, EFW Radiology and Advanced Medical Imaging
"Jason is an expert in his field. More importantly, Jason is willing to share his expertise – and he does so in a clear, understandable way. On more than once occasion, Jason went out of his way to help me reach some of my company goals."

-CEO, Saddlebrook Associates
"Jason Thibeault is a perfect complement to his partner, Tricia Tamkin, in bringing the most refreshing, captivating, intellectually stimulating training program to the recruitment industry via the comprehensive Moore eSSentials curriculum. Jason is a technical expert in sourcing and a philosophical/psychological ninja who translates human behavior into a recruitment methodology that disregards hackneyed sales techniques and defers to a more rational, enjoyable approach. I recommend Jason without reservation. You will profit greatly by being one of his students in any of the Moore programs, and I recommend them all!"

-President, Proctor Small Associates LLC
"Jason is not only an expert in Sourcing Techniques, he is incredibly smart and funny! Oh, and an outstanding adult instructor. He and Tricia Tamkin provide training that leaves you understanding the content, the process and the context in search and sourcing techniques and they do it in the best possible way – FUN! Jason is quick to help and even though he is way smarter than I am, never makes me feel like a dunce when I don't get something. He and Tricia are truly outstanding people and I'm glad to have worked with them."

-Chief Talent Experience Designer, Talent Imperative Inc
"Jason is a "wizard" when it comes to Boolean talent search. As a member of my Talent Scout team at CEC he frequently trained other team members to improve the entire team's ability in this area. Jason was one of the top performers on the team due to his search background and creative way of approaching each assignment. He successfully took on some of the hardest search assignments. Jason also helped to design and execute our military vet sourcing strategy. Jason would be an asset to any sourcing team."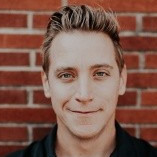 -President, Highline Outdoor Group
"I've spent nearly a decade working with some of the strongest recruiting specialists in the industry and Jason Thibeault is by far one the foremost experts in our space. His ability to communicate cutting edge sourcing techniques along with proven recruiting processes was instrumental in helping take my business to the next level. Not only is Jason highly passionate about his work, he also is a really great person."
"Jason has the eSourcing/eSearching process wired!! Great material delivered in as of now 2 webinars… easy to follow…easy to implement. Quick turn around on questions. Many thanks Jason!!"

-Senior Customer Service Clerk, Houston Public Library
"I took eSourcing eSSentials with Jason. I have to say that Jason is a master educator. His dedication to both the curriculum and his students is second to none. He possesses both that golden ability in a trainer to explain seemingly complex concepts in a clear, concise manner and absolute mastery of the subject matter."

-Executive Recruiter, ACE OKC LLC
"Jason, I just wanted to let you know that due to the esourcing training I received from you that I found the COO of my client's dreams! Without your techniques, I would have never uncovered this rainmaking executive. My bank account thanks you! I highly recommend Jason. His training style worked well for both the young techies in our class and the old dogs like me! What I learned has paid off unimaginably."